i go through phases when it comes to the type of metals i wear. i started out with gold, then switched to silver and wouldn't be caught dead wearing gold, then back to gold [wishy washy much?] and now i'm going through a rose-gold phase.
for example, i'm obsessed with these thin rose-gold hoops [i wear them pretty much every day]:
and recently, i've been crushing hardcore on this rose gold watch:
but, i don't feel like forking over $295. so, i found a gorgeous alternative: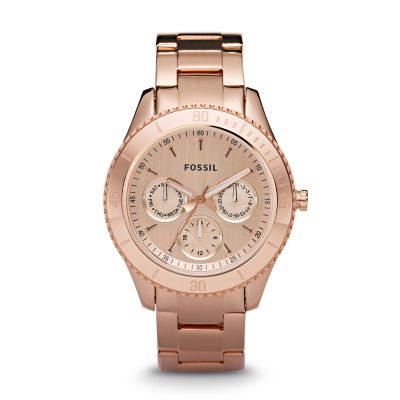 found at macy's for $125, with an old gift card i had ended up being $80 [and i'm thrilled]:
now if only i could find the perfect wafer thin rose gold ring for my right hand my daily dose of rose-gold would be complete! [anyone have any suggestions?]
what kind of watch [if any] are you wearing nowadays?