i grew up watching full house and i was always more of a DJ fan [and i may or may not have had several outfits that kimmy gibbler would have gladly worn... i know] but watching the olsen twins grow up, realize their style, and start their own fashion labels [the row, elizabeth & james, olsenboye], i realized that i identified with what they wore [or designed] much more.
if i could shop their closets, i would pick:
1) ashley's corset-top dress
2) mary-kate's flannel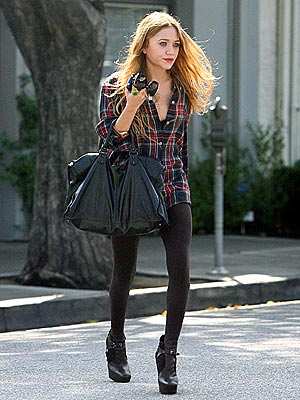 3) ashley's shearling jacket
4) mary-kate's sequin dress
5) ashley's scarf & shoes:
i identify a little more with ashley's cleaner lines and neutral color choices, but i love going a little more boho like mary-kate sometimes! [oh, and those kimmy gibbler-esque clothes are loooong gone].
who's your favorite olsen?